Climbing in Dolomites - Via Andrich Faè Torre Venezia Civetta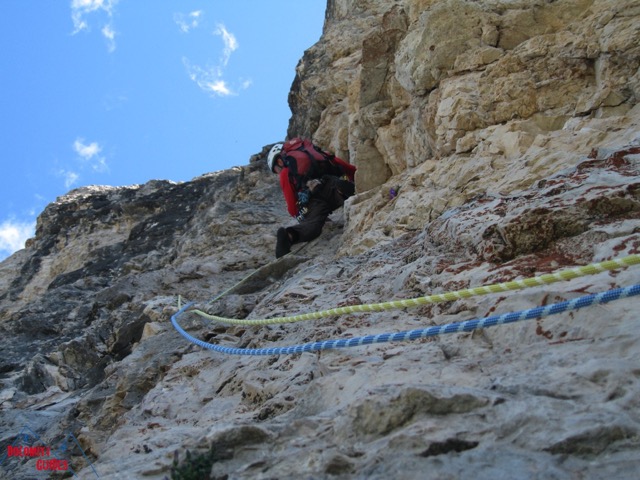 Climbing in Dolomites - Via Andrich Faè Torre Venezia Civetta
The Torre Venezia isolated and surrounded by a thousand other spiers and the unprecedented walls of the north-west of the Civetta.
Numerous roads that climb it like the classic Castiglioni, the Tissi, the Ratti or the dihedral Livanos.
The classic Via Andrich - Faè instead climbs along the south-west face with continuous difficulties and on excellent rock.
The most beautiful classic route of the Tower.
First ascenders: Alvise Andrich, Ernani Faè the 17-08-1934.
Support points: We recommend staying overnight at the Rifugio Vazzoler.

Best mothers: June / September.
Difficulty: V°, V°+ 380 mt.
Price: starting from € 380.
The proposed dates:
13-14 June 2020,
25-26 July 2020
22-23 August 2020,
19-20 September 2020.
It is possible to book the climb on dates other than those mentioned above.


Contact us :-) +39 331-5089786
This email address is being protected from spambots. You need JavaScript enabled to view it.
Tags: Arrampicata alpinistica