Cimon de la Pala Via Ferrata Bolver Pale Group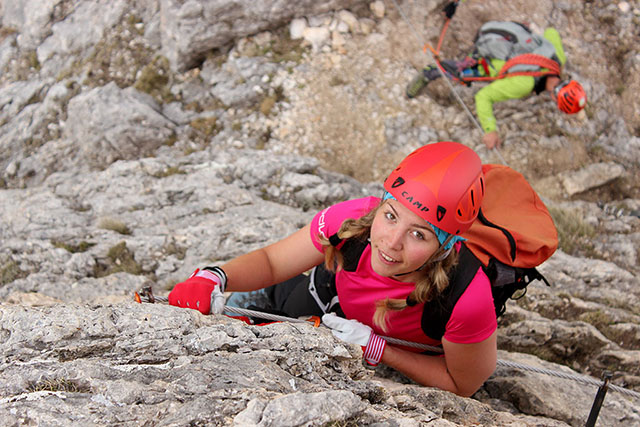 Cimon de la Pala Via Ferrata Bolver Pale Group
On Pale di San Martino massif you will find numerous via ferratas and equipped paths.
The Bolver Lugli via ferrata at Cimon de la Pala is perhaps the one that attracts more people than all the others.
Probably because it has easy access, probably because it goes up to the best known peak of the Pale di San Martino.
One thing is sure, this very beautiful and demanding climb allows us to fully enjoy a 360 ° panorama of all the Dolomite groups.
Best months: June / October.
Difficulty: medium ferrata.
Price: starting from € 90 each.


Contact us :-) +39 331-5089786
This email address is being protected from spambots. You need JavaScript enabled to view it.
Tags: Vie ferrate