Dolomiti - Moiazza route Decima Pala delle Masenade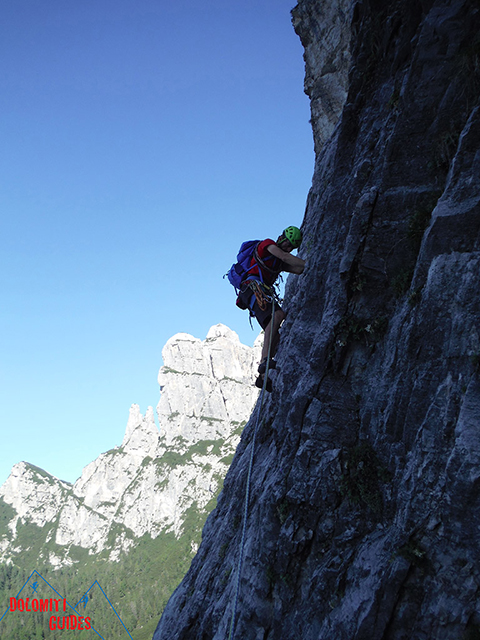 Dolomiti - Moiazza route Decima Pala delle Masenade
This classic itinerary is certainly one of the most beautiful climb in the Dolomites.
The difficulties which are never too high and homogeneous will allow us to climb along the strains and dihedral of excellent rock.
The rock smoothed by the water that descends from the Scalet delle Masenade advises us to avoid the ascent on uncertain days or after heavy rains.


First ascenders: L.Decima, F.Todesco, S.D. Santa, P.C. Brustolon 1976
Difficult: IV°+, V° one step. V°+, 380 mt.
Support points: rifugio Carestiato.


Contact us :-) +39 331-5089786
Book your experience with e-mail


Tags: Sport climbing, Alpine climbing