Canyoning Dolomites Val Maggiore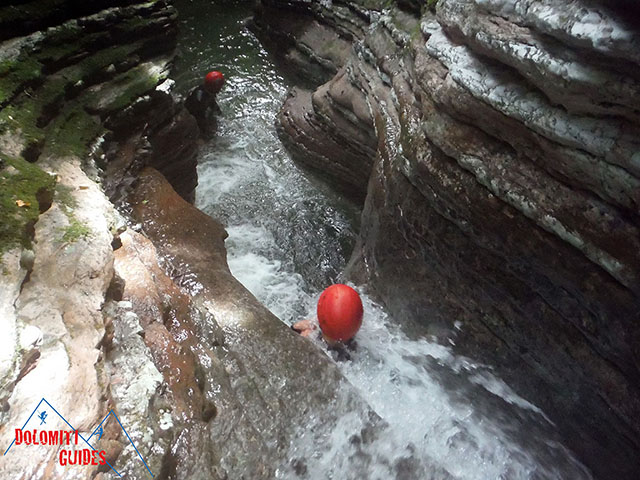 Canyoning Dolomites Val Maggiore
It is probably the most funny canyon in Veneto. A lots of jumps never too long and easy in a characteristic white / red rock.
The canyon is located close Santa Croce lake located near Belluno.

Best Months: May / September.
Difficulty: easy / medium depending on the version chosen
Price: 55 € each person Rio Maggiore "Family" (2.00h in water) € 70 each Rio Maggiore "Classic" (3.00h in the water).
Who can do it? It is an activity for everyone. It is mandatory to have a minimum of confidence with water.
In the "classic" canyons the jumps is not mandatory.
Equipment: technique equipment provided by the Alpine Guides.
What to bring: for the activity in the canyon a pair of shoes to be wet (no too old shoes), a
swimsuite dresses, contact lenses if you have vision problems, smiles!!
At the end of the canyon, a backpack with dry stuff, towel, nylon bag for wet clothing, dry shoes.
The price includes accompanying Alpine Guide, helmet, harness, wetsuit and neoprene shoes, flotation jacket, collective material.
Contact us :-) +39 331-5089786
This email address is being protected from spambots. You need JavaScript enabled to view it.
Tags: Canyoning